April 30, 2019
HACE's Network of Care Partners with Rebuilding Together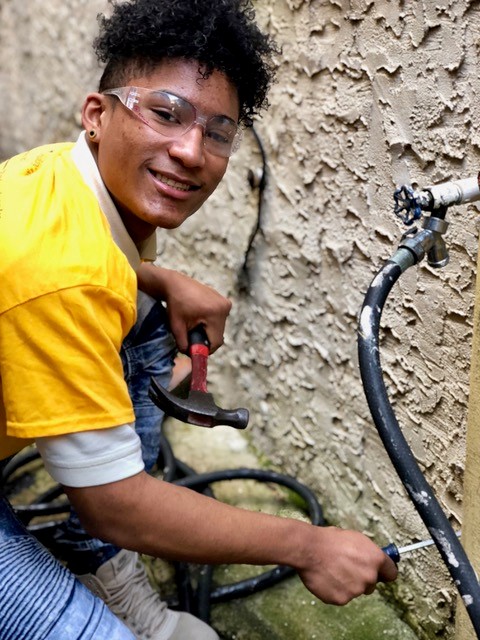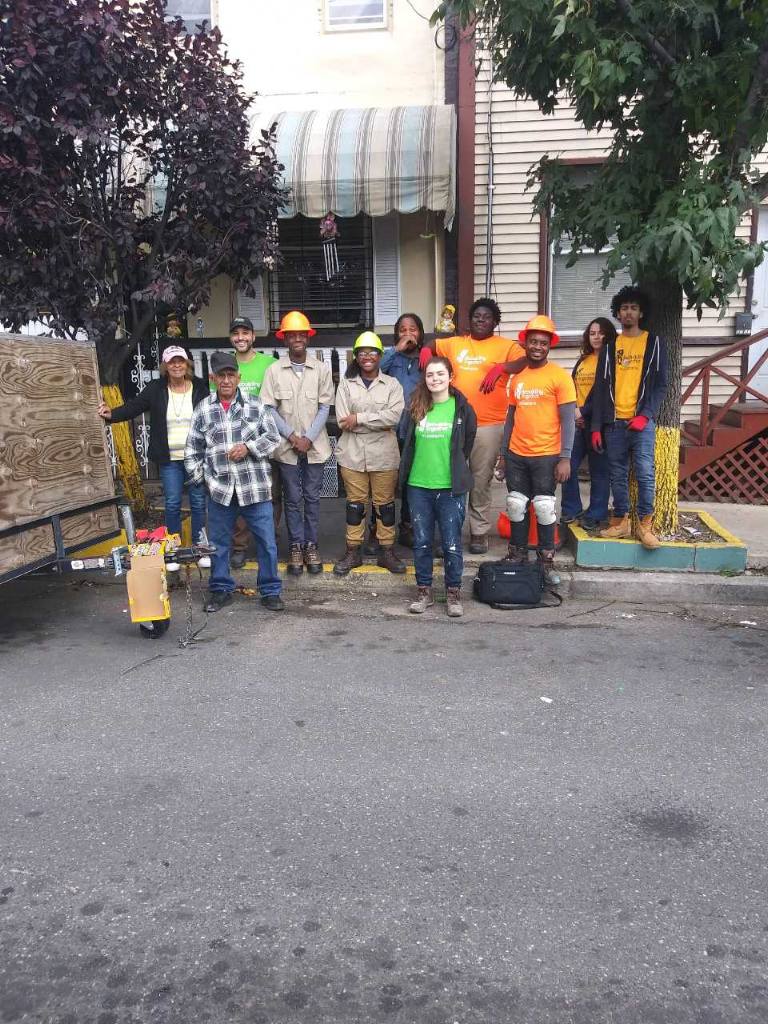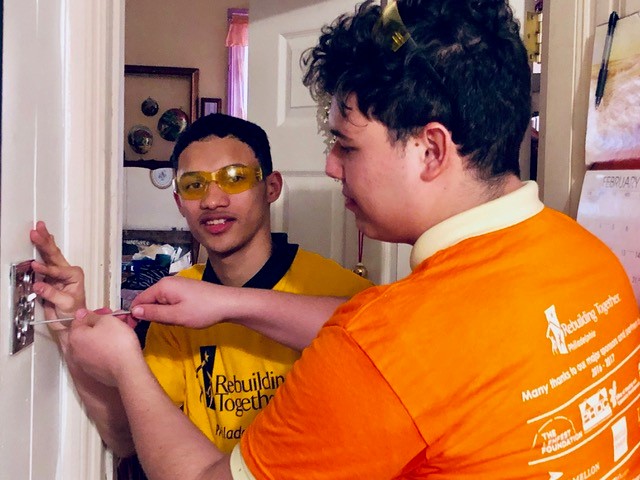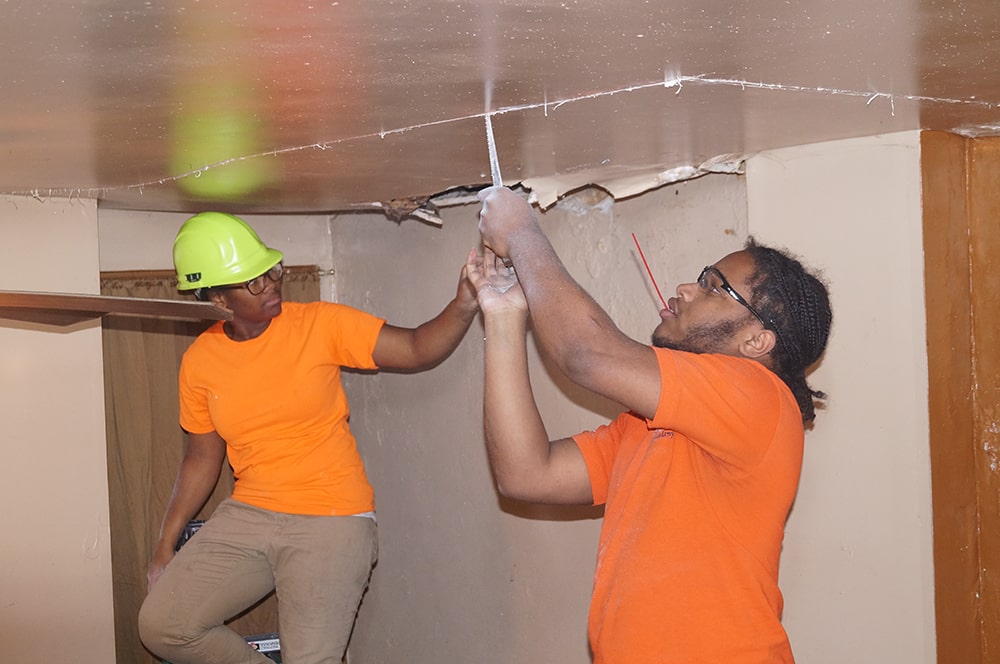 ---
HACE's Network of Care Program in collaboration with Rebuilding Together Philadelphia successfully enrolled 25 owner-occupied/senior-occupied homes for home repairs.  This program is designed to address home repair needs affecting quality of life for seniors living in owner-occupied homes to include: roof, flooring, basic electrical work, ceiling and wall repairs, water damage, light fixtures, and grab bar installation.
Rebuilding Together Philadelphia staff and students conduct assessments and identify work to be performed. Students learn valuable home repair skills through this work coupled with experience that will support them in finding full-time positions following completion of the program. This partnership plays an important role in supporting our aging population to live safely and independently for as long as possible by providing vital home repairs to low income seniors.
Rebuilding Together Philadelphia assisted Mr. and Mrs. Sanchez whose home was in dire need of repairs.  The Sanchez' have been residing in Philadelphia for over 50 years.  Sadly, Mr. Sanchez is currently ill. As a result of rising medical bills and living on a fixed income they have been unable to maintain their home and make the necessary repairs.  This family has suffered a great deal of stress due to roof problems, which caused significant damage to the second floor.  Their bedroom had a huge whole where one could see directly outside.  The use of buckets on the floor to capture all the rain and snow melting into the bedroom was constant.
Thanks to the Rebuilding Together program, this home received repairs, which included a new roof, ceiling repairs, electrical work and more.  This family is extremely grateful for the assistance that both HACE and  Rebuilding Together Philadelphia have been able to provide.  HACE is excited to have been part of this successful outcome and look forward to making a difference in other senior occupied homes.